Cutting & Turning
Steel tubes finished in tube factory will transit to our machining plant for further cutting and turning. Cutting & Machining Plant adopts fully automatic lines and machinery connecting solutions for on line testing; further ensure its product with high processing accuracy and machining stability.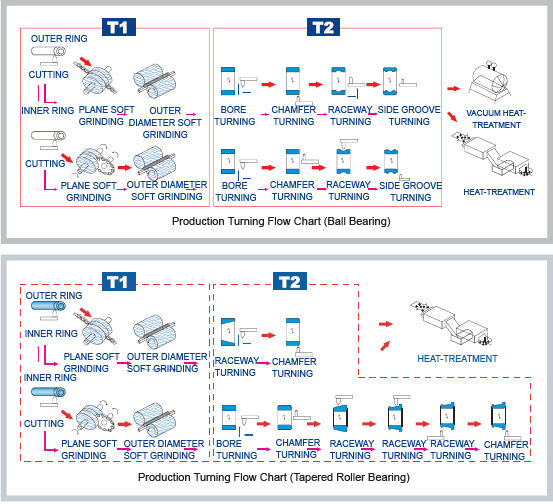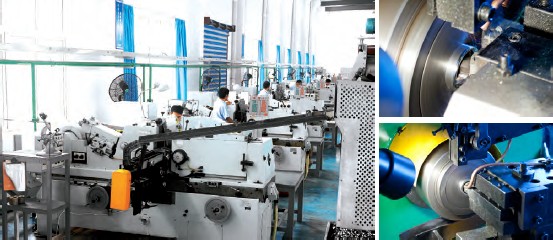 In the turning process, BIC has adopted connecting lines that integrated with inner bore turning, inner ring raceway turning and chamfer turning and side groove turning in inner ring turning process, and outer ring bore turning, outer ring race way turning, outer ring chamfer turning and outer ring side groove turning in outer ring turning process. The adoption of connecting lines has greatly ensured that all bearing rings are in high processing accuracy and stability so that to solidate the foundation for further precision grinding.
The ceramic forming tool makes bearing seal groove size more stable and ensure the seal stability at mass production.