6910 Bearings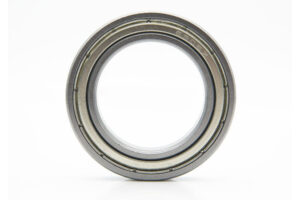 As a crucial component in many machines and equipment, bearings play a vital role in ensuring smooth and efficient operation. Among the many types of bearings available in the market, 6910 bearings stand out for their exceptional performance and reliability. In this article, we will take a closer look at what makes 6910 bearings so special and why they are the preferred choice for various applications.
What Are 6910 Bearings?
The 6910 bearing is a type of deep groove ball bearing that belongs to the 6900 series. It has a bore diameter of 50mm, an outer diameter of 72mm, and a width of 12mm. These bearings are designed to handle radial and axial loads and are commonly used in high-speed applications.This bearing belongs to 69 series beaings.
Features and Benefits
One of the key features of 6910 bearings is their high-speed capability. They are designed to operate at speeds of up to 15,000 RPM, making them ideal for use in high-speed machinery. Additionally, they have a low friction coefficient, which helps to reduce energy consumption and increase efficiency.
Another benefit of 6910 bearing is their durability and longevity. They are made from high-quality materials and are designed to withstand heavy loads and harsh operating conditions. This makes them suitable for use in a wide range of applications, from automotive to industrial.
Applications
6910 bearings are widely used in various industries and applications, including:
– Automotive: They are commonly used in automotive applications such as transmissions, axles, and engines.
– Industrial: They are also used in industrial machinery such as pumps, compressors, and gearboxes.
– Robotics: They are used in robotics applications due to their high-speed capability and low friction.
– Medical: They are used in medical equipment such as MRI machines and CT scanners.
Conclusion
In conclusion, they are a versatile and reliable type of bearing that offers exceptional performance in various applications. Their high-speed capability, low friction, and durability make them the preferred choice for many industries. If you are looking for a high-quality bearing that can handle heavy loads and harsh operating conditions, consider investing in 6910 bearings.