1.3.2 Radial roller bearing
1.3.2.1 Cylindrical roller bearing
As shown in Fig. 1.35, cylindrical roller bearings are suitable for high-speed operation due to their low friction moment. These bearings also have the ability to withstand large radial loads. However, the general cylindrical roller bearing has axial displacement. There is roller guide rib on both sides of one ferrule of this bearing, but there is no rib on the other ferrule, as shown in Fig. 1.36. If there is also a guide rib on the other collar, the roller bearing can withstand the appropriate axial load, as shown in Figure 1.37.
To avoid stress concentration at the edge of the roller, the roller is usually convex, as shown in Fig. 1.38. The convexity of the rollers can also eliminate adverse effects due to slight inclination. Roller convexity is theoretically designed for a load condition, and convexity raceways can be used to replace convexity rollers.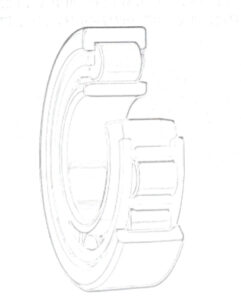 Fig. 1.35 Radial cylindrical roller bearing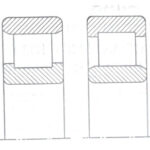 Figure 1.36 Cylindrical roller bearing with one ferrule without thrust collar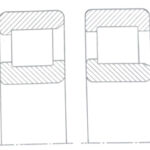 Figure 1.37 Cylindrical roller bearing with double-sided thrust rib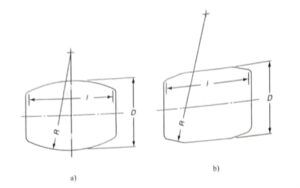 Fig. 1.39 Double-row for Precision Machine Tool Spindle
a) Full convex round roller
b) Partially convex round roller (the convex arc has been enlarged for clear display)
Fig. 1.39 Double-row cylindrical roller bearing for precision machine tool spindle
Double-row or multi-row cylindrical roller bearings are usually used instead of long roller bearings to enhance the radial bearing capacity of the bearing. This is done to reduce the tendency of the rollers to skew. Figure 1.39 shows a small double row cylindrical roller bearing for precision applications and Figures 1,40 show a large multi-row cylindrical roller bearing for steel rolling machines.
1.3.2.2 Needle bearing
Needle roller bearing is a cylindrical roller bearing whose roller length is much longer than the diameter, as shown in Fig. 1-41. Due to the geometric characteristics of rollers, they cannot reach the machining accuracy like cylindrical rollers, nor can they give good guidance to rollers. Therefore, needle-roller bearings produce greater friction than other cylindrical roller bearings.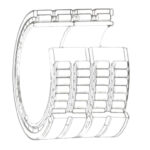 Figure 1.40 Large multi-row cylindrical roller bearing for steel rolling mill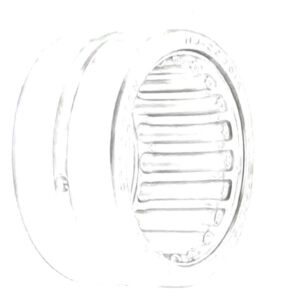 Figure 1.41 Needle Bearing with Non-Separable Outer Ring, Holder and Needle Roller Assembly
Needle bearings are suitable for applications where radial space is limited and, sometimes to save space, the needle is mounted directly on a hardened shaft. These bearings are often used in oscillating motion or in continuously rotating but lightly loaded and intermittent environments. Needle bearings may be without retainer. For this kind of full needle roller bearing, as shown in Fig. 1 and Fig. 42, the bending rib of outer ring is often used to guide and hold the needle roller, and the raceway is generally hardened but no longer ground.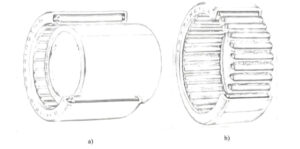 Figure 1.42 Full needle roller bearing
a) Punched Outer Ring Assembly with Trunnion Roller and Inner Ring
b) Grease Encapsulated Roller – Punched Outer Ring Assembly
As a reliable bearing manufacturer in China, we take pride in producing top-quality bearings that meet international standards. Our state-of-the-art facilities and skilled workforce ensure that every bearing we produce is durable, efficient, and cost-effective.
Our range of bearings includes ball bearings, roller bearings, and thrust bearings, available in various sizes and designs to suit your specific needs. We use only the finest materials and advanced manufacturing techniques to ensure that our bearings exceed your expectations.